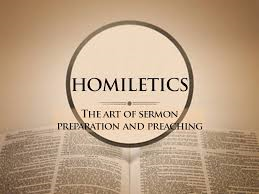 Auburn Bible Institute
Training Men to Preach the Word of God
2 Timothy 4: 2
Beginning on April 19 classes will begin for Auburn Bible Institute. These classes will take place at the church beginning at 4 pm and will run about 45 minutes.
The course of study being presented for this semester is on Homiletics, the art of sermon preparation and preaching. It is my conviction that men should be shown at least the rudiments of sermon prep. Far too many preachers enter pulpits today with very little if any preparation resulting in a ramble or rant with no text, no point and no ending. This leads to frustration and ultimately a lack of interest in the things of God and his word. The scripture states that faith cometh by hearing, therefore the onus is on the preacher to prepare and deliver God's message in such a way as to bring God close to man and man closer to God. I think Dr. Martyn Lloyd Jones in his seminal work Preaching and Preachers summed it up best, "What is the chief end of preaching? I like to think it is this. It is to give men and women a sense of God and His presence."
All men who feel called to preach or are in some kind of preaching ministry, nursing home, school, even the street preaching are encouraged to attend these classes
The classes will be lecture format with hands on training (sermon prep and presentation).
Material that will be covered will be:
Delivery which will include appearance, articulation and attitude

Use of illustrations and stories, biblical and life examples

Outlining will be the made mode of sermon prep, will go over methods including extemporaneous and word for word

Types of sermons including topical, doctrinal and expository. Emphasis will be on expository

Invitations because of modernistic teaching invitations are rarely if ever given. The student will be shown biblical examples and encouraged to practice this very vital part of church service
If you any questions please feel free to send an email or call. - Pastor Tim

Follow us on Twitter
Upcoming Events
---
Revival Meeting

Evangelism

Door to Door Outreach

Evangelism

Door to Door Outreach
---